CLINICALLY FORMULATED HYDROLYZED COLLAGEN WITH DERMAVAL™
Our Multi Collagen Powder has been expertly formulated with a revolutionary key beauty protein called Dermaval™. It's been clinically shown to help retain healthy levels of elastin known to support skin's elasticity and firmness. Our unique food sourced collagen also includes multi collagen peptides Types I, II, III, V and X.†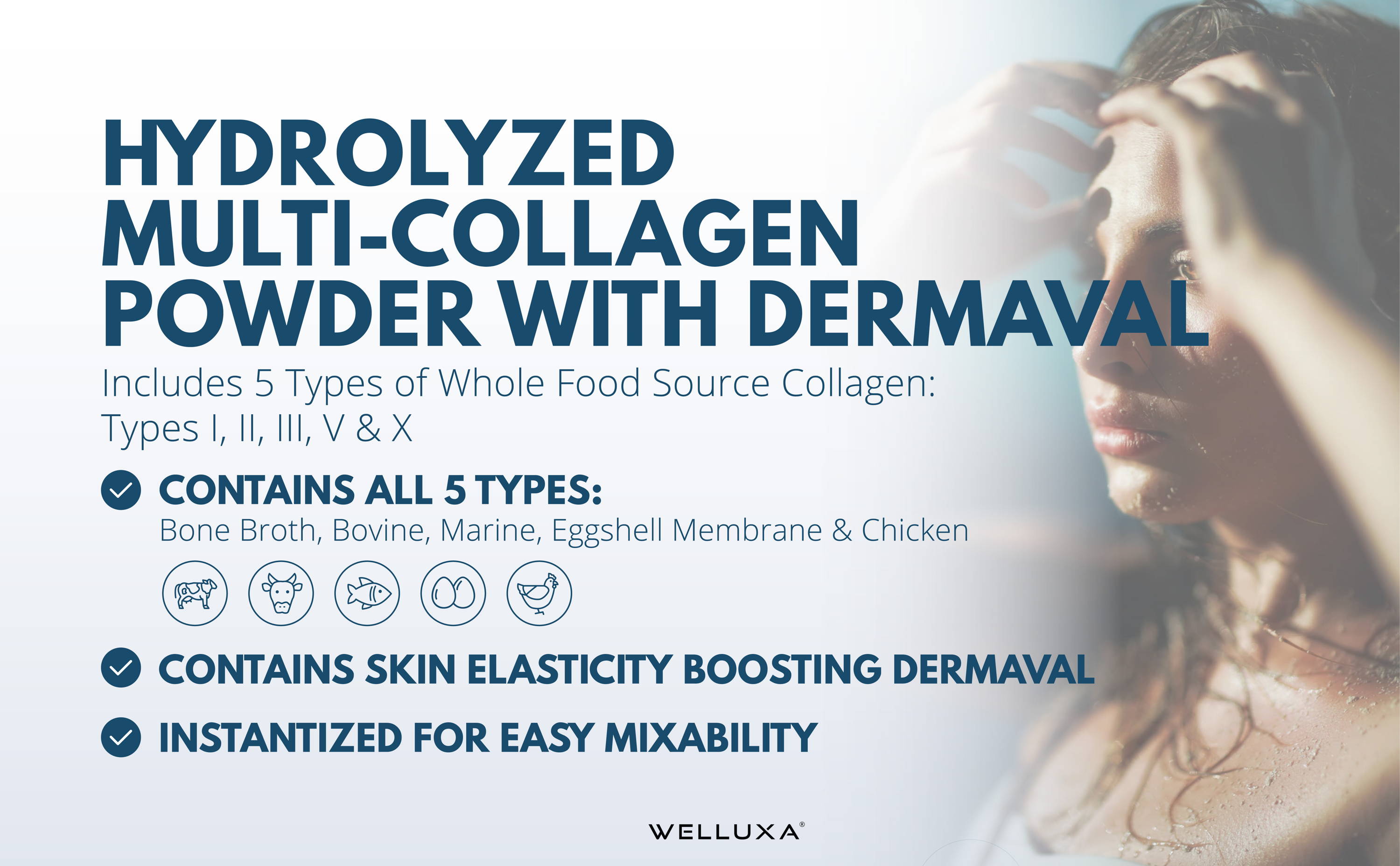 FEATURED INGREDIENT: DERMAVAL - REVOLUTIONARY KEY BEAUTY PROTEIN
Dermaval™ is a trademarked advanced ingredient that is a revolutionary innovation in beauty-from-within supplementation.
Natural blend of phytonutrient-rich fruits and vegetables

Supports healthy levels of a key beauty protein
Non-GMO, soluble, low dose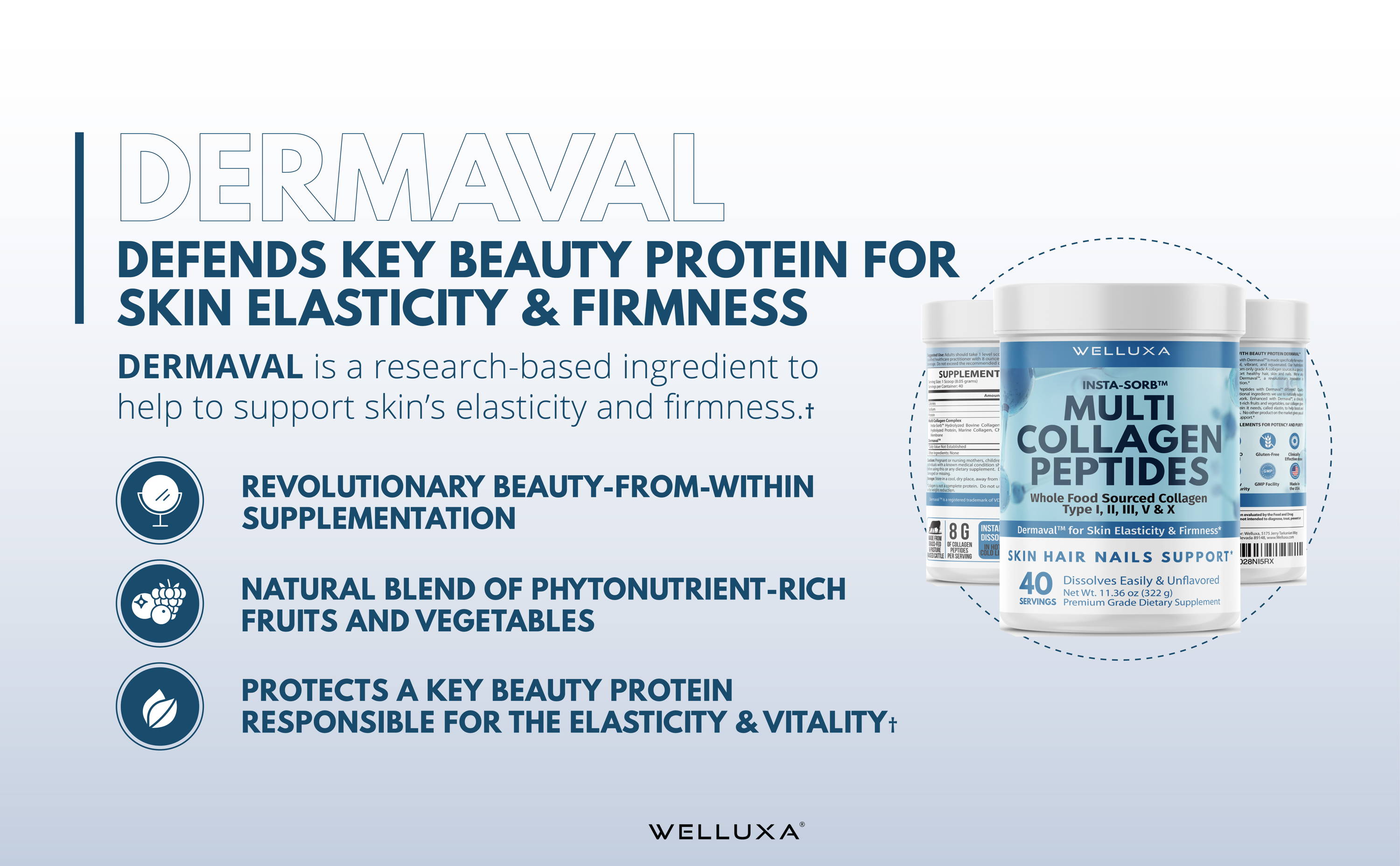 Combined with Insta-Sorb™
Introducing the First Ever Fully Instantized Multi Collagen Protein. Insta-sorb™ is a first of its kind advanced ingredient that helps the collagen break down rapidly and dissolve into any liquid in an instant.This makes it super easy to mix and avoids the clumping you get with other brands, giving you maximum absorption and superior health benefits. Mix with coffee, smoothies, juices, or just water!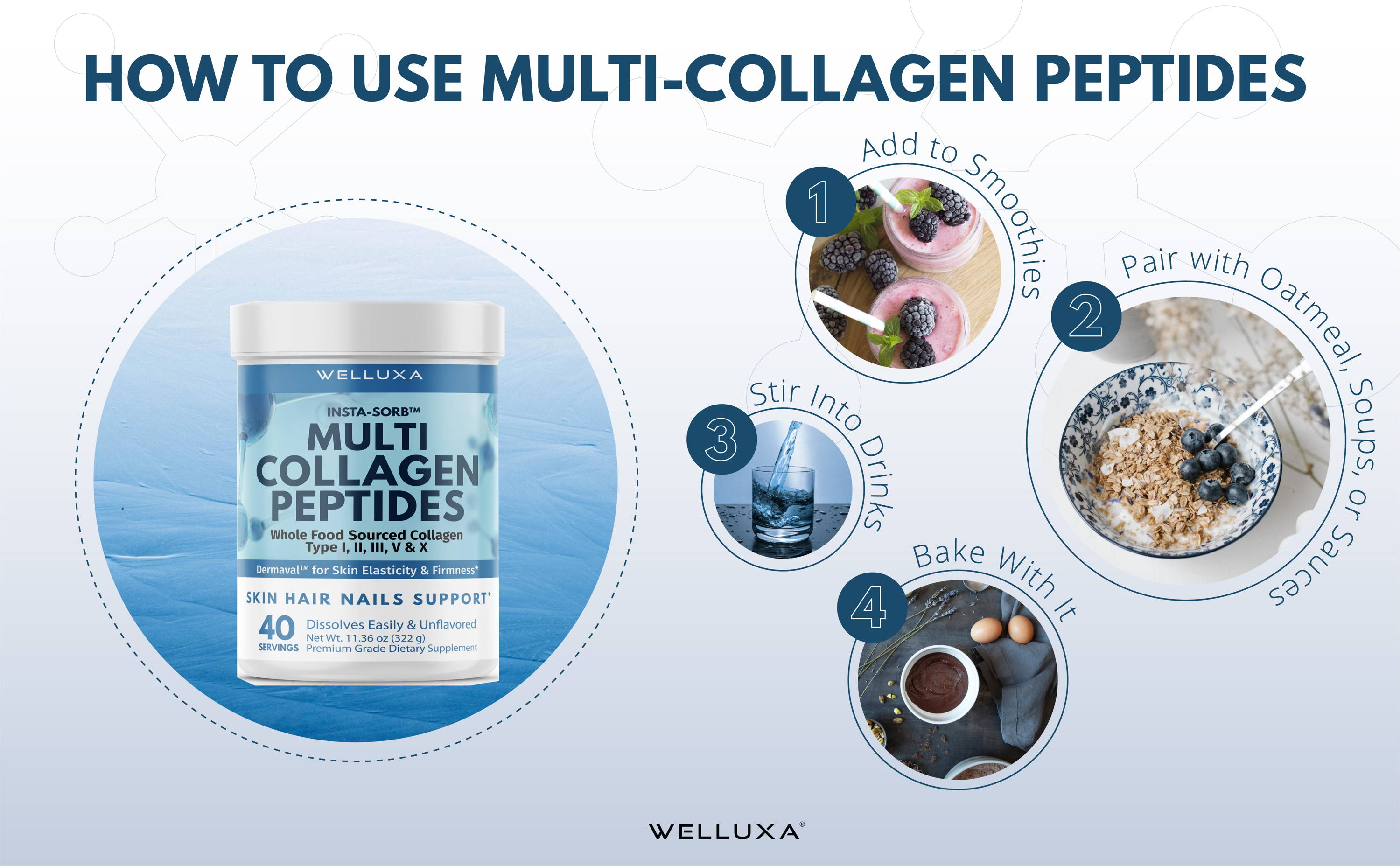 We believe in purity as a priority
And that's why we have the most clinically effective, superior quality supplements on the market.Our Multi-Collagen Protein Supplements are a 100% natural and a blend of 5 premium grade collagen peptides that are 3rd party tested and proudly made in the USA in a GMP Certified facility.
We also made sure our collagen supplements are gluten free, keto friendly and paleo friendly for our customers who are following a special diet.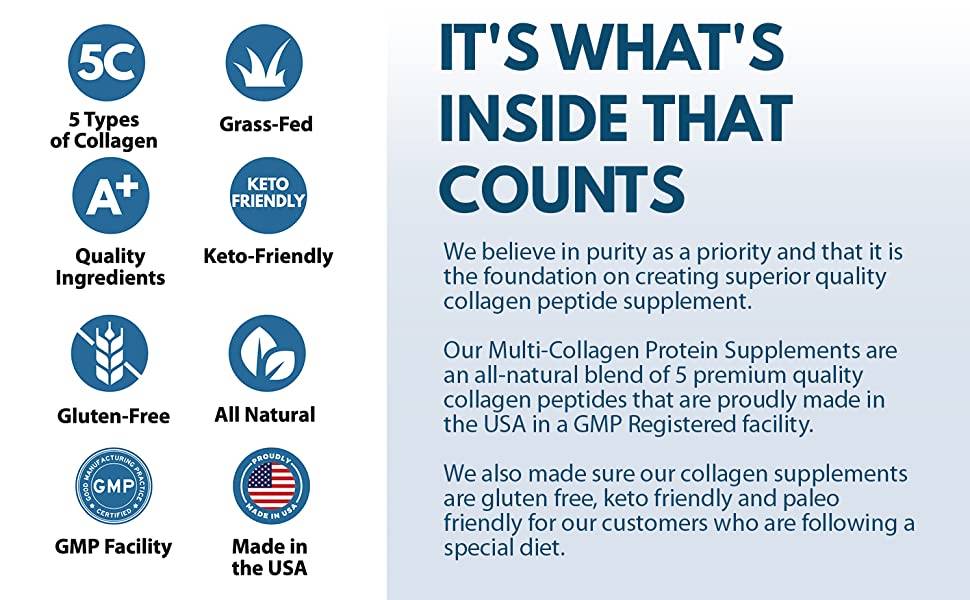 30-DAY MONEY BACK GUARANTEE
At Welluxa, we want happy, healthy customers and we'll stop at nothing to make sure that happens. We are confident you'll love our superior quality collagen powder, but if for any reason you're unhappy, we'll provide a full refund or replacement, no questions asked.
Simply reach out to our friendly Customer Happiness Team and we'll be on hand to resolve your issue immediately.
We're here for you. Guaranteed.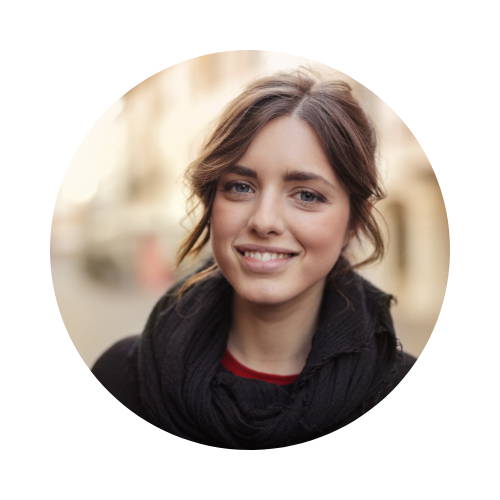 I used to have to put moisturizer twice a day but now i only have to do it in the morning. The collagen peptides seem to have helped with my dryness. One thing to note is that you'll need to make sure you drink plenty of water while taking this because hydration needs to come from somewhere!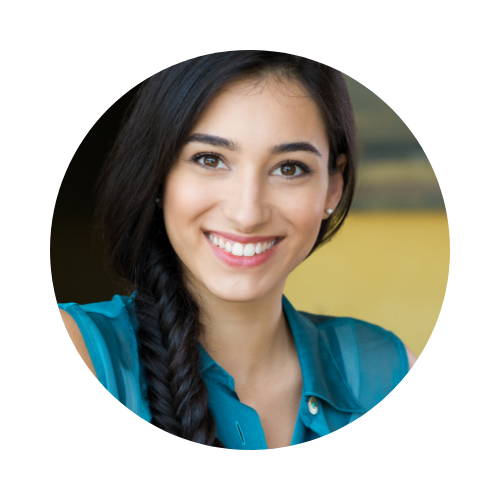 I have been using this for almost 2 weeks now and my physical appearance is already improving! I wanted multi collagen blend because I have been reading about all the amazing health benefits you can get from each type of collagen so I decided to give it a try. I'm quite amazed. If you are interested in radiant looking skin and getting rid of bloating, this will do wonders for you. Give it a try!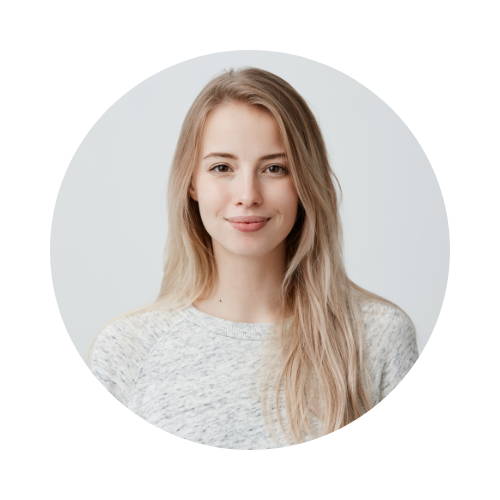 Everyone asks me what the secret is to my shiny hair and I always tell them i take multi collagen pills. I frequently blow dry my hair and it's gotten a bit dry from the abuse. Taking a collagen blend definitely helps with this. Give it two weeks, it's the best investment I've made aside from drinking more water and eating healthy.
Customer Reviews
Collagen Powder
This is a very good collagen product. It dissolves completely. I always get more than 40 servings per container. I only wish the capsules were available. Every time I go to the website, the capsules are out of stock.
05/27/2022
Suzanne L.

United States
Multi Collagen Powder
This is the best collagen powder I've ever tried. In only a few months, my nails are growing & not splitting.