5 PHASE HYDROLYZED MULTI COLLAGEN CAPSULES ENHANCED WITH DERMAVAL™
Our Multi Collagen Capsules has been expertly formulated with a revolutionary key beauty protein called Dermaval™. It's been shown to help retain healthy levels of elastin known to support skin's elasticity and firmness.* Our unique food sourced collagen also includes multi collagen peptides Types I, II, III, V and X.†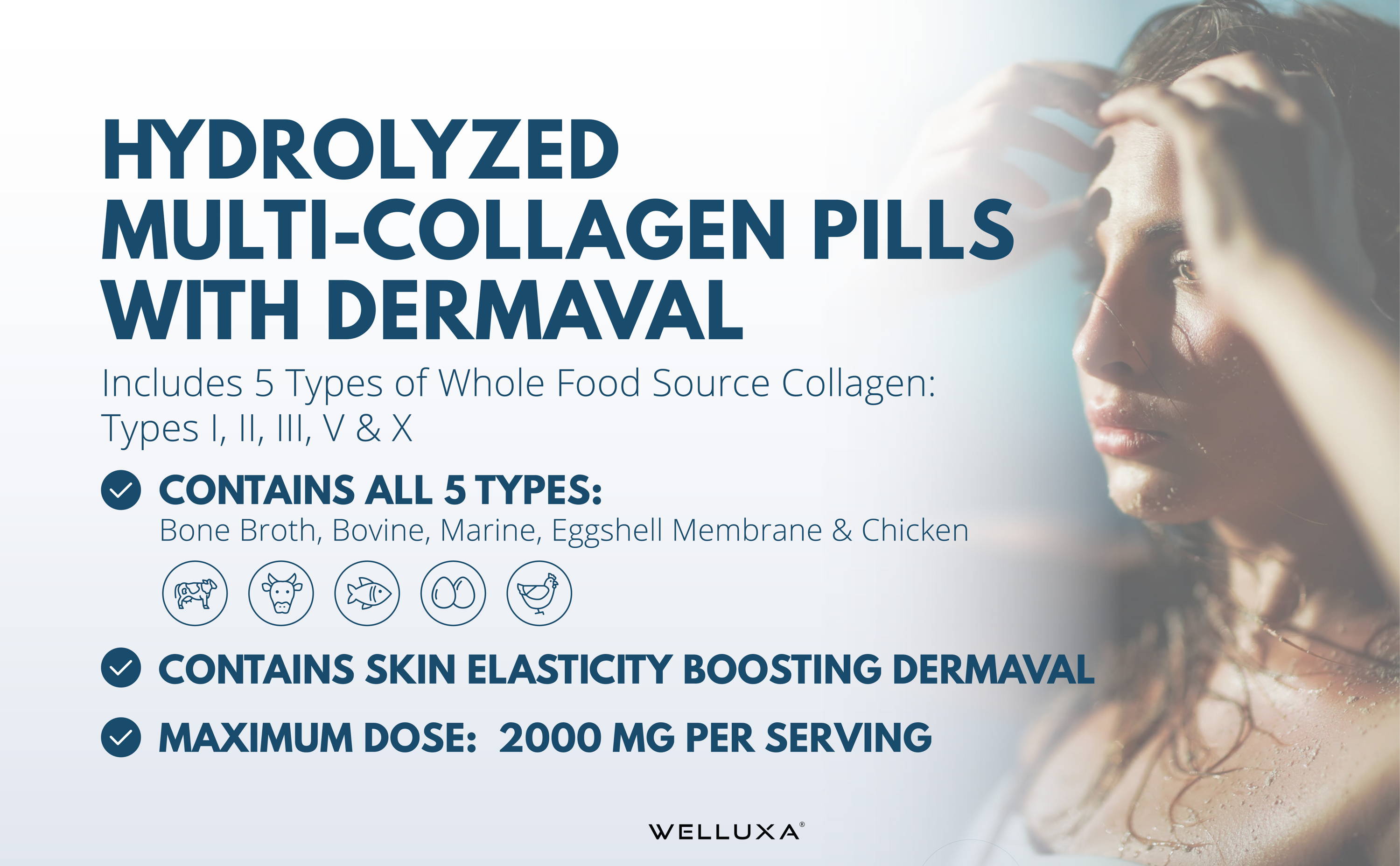 FEATURED INGREDIENT: DERMAVAL - REVOLUTIONARY KEY BEAUTY PROTEIN
Dermaval™ is a trademarked advanced ingredient that is a revolutionary innovation in beauty-from-within supplementation.
Natural blend of phytonutrient-rich fruits and vegetables
Supports healthy levels of a key beauty protein
Non-GMO, soluble, low dose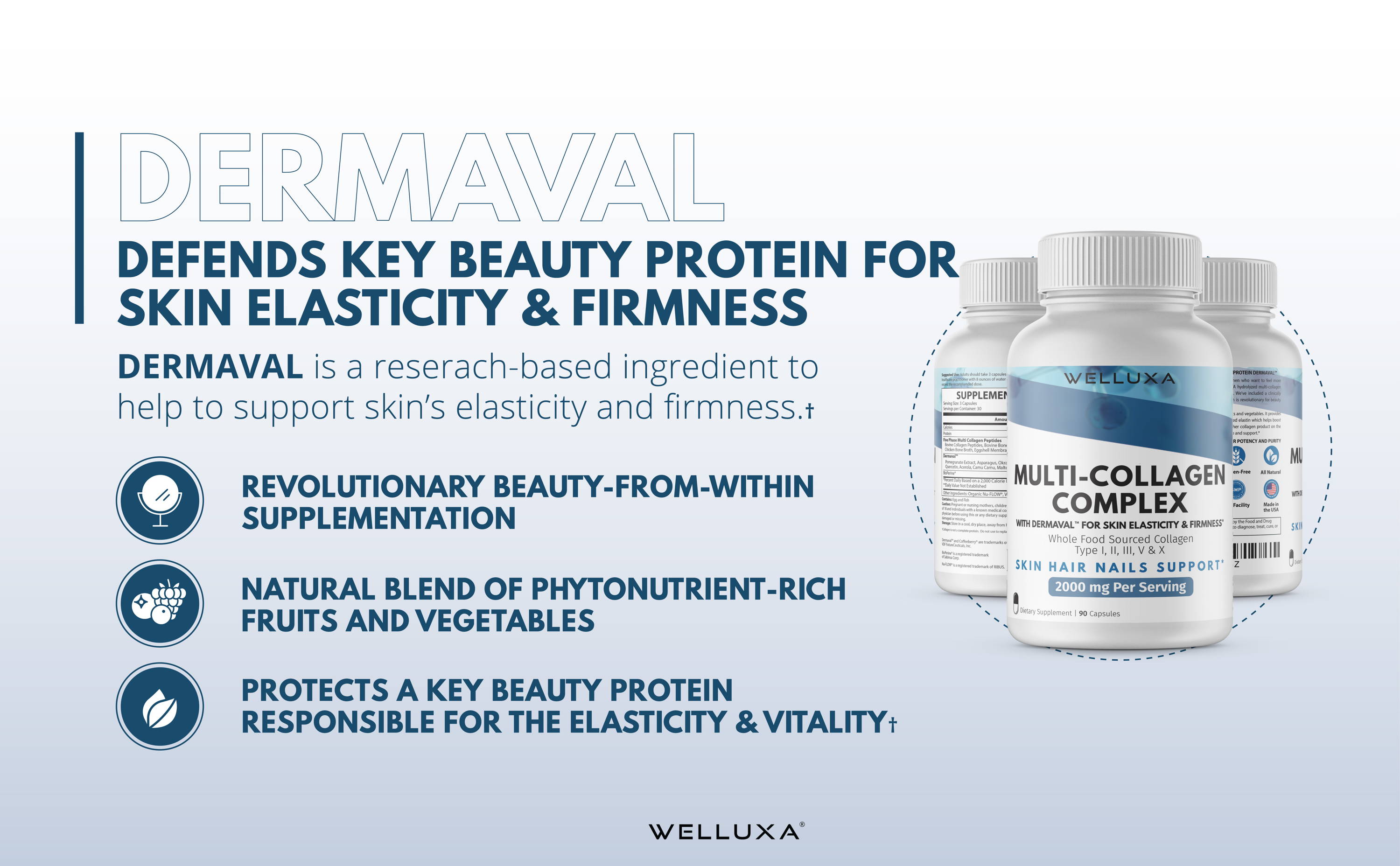 BENEFITS OF WELUXA MULTI-COLLAGEN CAPSULES
For Hair
Our multi-collagen capsules can help nourish your hair to make it fuller, thicker, shinier and give it a beautiful bounce that will turn heads.†
For Skin
Use our multi collagen pills to help hydrate and nourish your skin to give you a smooth, even complexion that glows. Hello youthful radiance!†
For Nails
Our hydrolyzed multi collagen complex can help strengthen your nails to help make them grow faster, so you can buff, polish and show them off with confidence.†
For Bones
Collagen peptides pills have been shown to help strengthen your bones and halt the deterioration in bone mass that inevitably comes with aging.†
We believe in purity as a priority
And that's why we have the most effective, superior quality supplements on the market. Our Multi-Collagen Protein Supplements are a 100% natural and a blend of 5 premium grade collagen peptides that are 3rd party tested and proudly made in the USA in a GMP Certified facility.
We also made sure our collagen supplements are gluten free, keto friendly and paleo friendly for our customers who are following a special diet.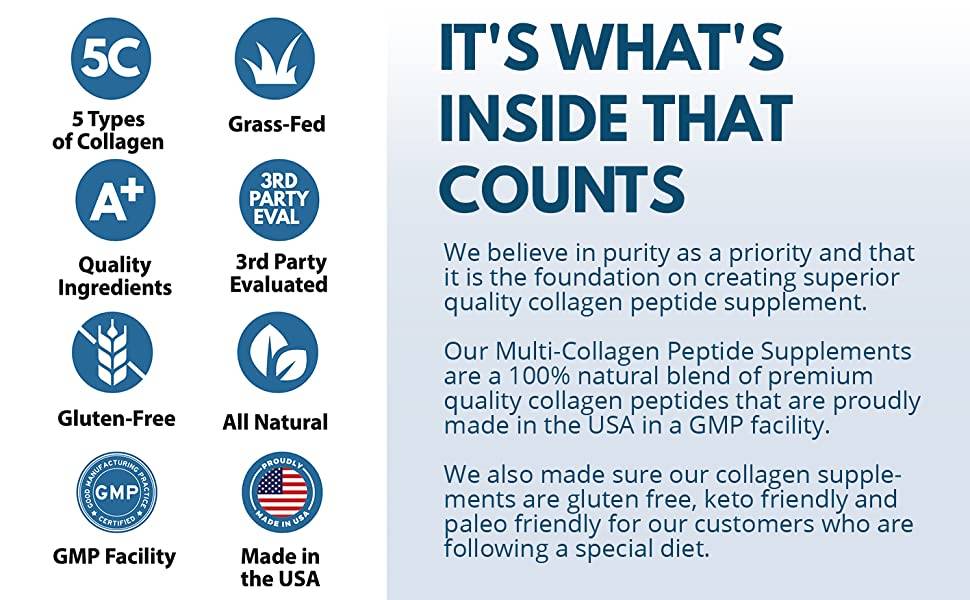 30-DAY MONEY BACK GUARANTEE
At Welluxa, we want happy, healthy customers and we'll stop at nothing to make sure that happens. We are confident you'll love our superior quality collagen capsules, but if for any reason you're unhappy, we'll provide a full refund or replacement, no questions asked.
Simply reach out to our friendly Customer Happiness Team and we'll be on hand to resolve your issue immediately.
We're here for you. Guaranteed.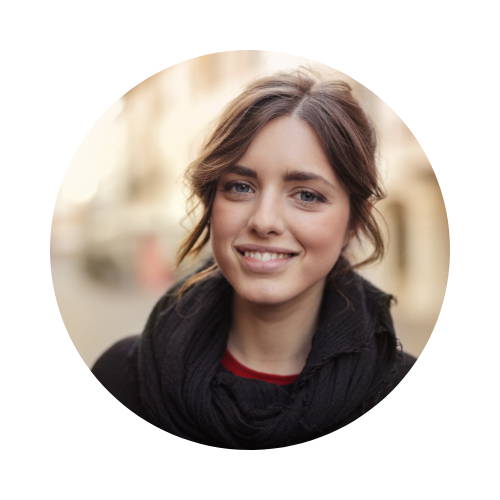 I used to have to put moisturizer twice a day but now i only have to do it in the morning. The collagen peptides seem to have helped with my dryness. One thing to note is that you'll need to make sure you drink plenty of water while taking this because hydration needs to come from somewhere!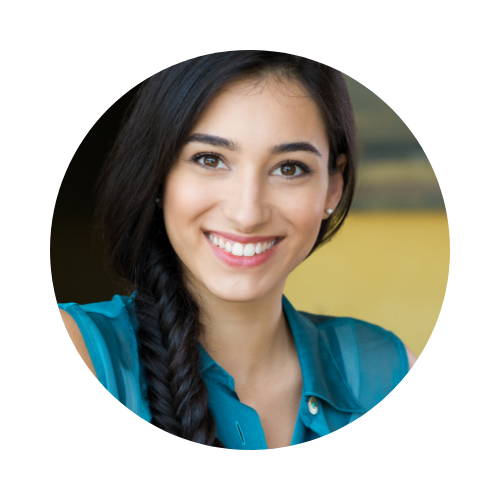 I have been using this for almost 2 weeks now and my physical appearance is already improving! I wanted multi collagen blend because I have been reading about all the amazing health benefits you can get from each type of collagen so I decided to give it a try. I'm quite amazed. If you are interested in radiant looking skin and getting rid of bloating, this will do wonders for you. Give it a try!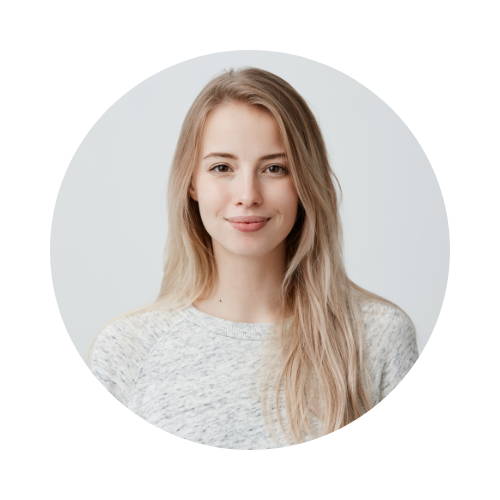 Everyone asks me what the secret is to my shiny hair and I always tell them i take multi collagen pills. I frequently blow dry my hair and it's gotten a bit dry from the abuse. Taking a collagen blend definitely helps with this. Give it two weeks, it's the best investment I've made aside from drinking more water and eating healthy.
Customer Reviews
11/11/2020
Angel H.

United States
Amazing!
I've been taking Welluxa Collagen capsules for over a year now, and they've made such a difference with my hair, skin, nails, and joints! My hair is softer, stronger, and has less breakage and split ends. My complexion is more even and my fine lines have diminished dramatically! My smile lines were pretty prominent, but the collagen really has softened and plumped up the skin in that area! As far as my joints, I pair my collagen pills with hyaluronic acid pills, which also help to strengthen and lubricate skin, muscles, and joints so I feel with the combination of both, my joints ache less! I have a stiff right leg, but taking these supplements has allowed my leg to have more movement and feel less stiff. These pills are really great! Consistency is key, but overall they really do as they say! Thanks Welluxa for such a high quality product.
Seems to work..
This product seems to look good. I have taken a whole bottle of supply and I can see an improvement in my skin.